Every Trimester at the LEVIT is divided into 2 or 3 terms. The terms at the LEVIT can be 4 weeks or 6 weeks long. The Academic year starts in September and finishes in June for students enrolled in the yearly program, from Trimester 1 until the end of the summer term.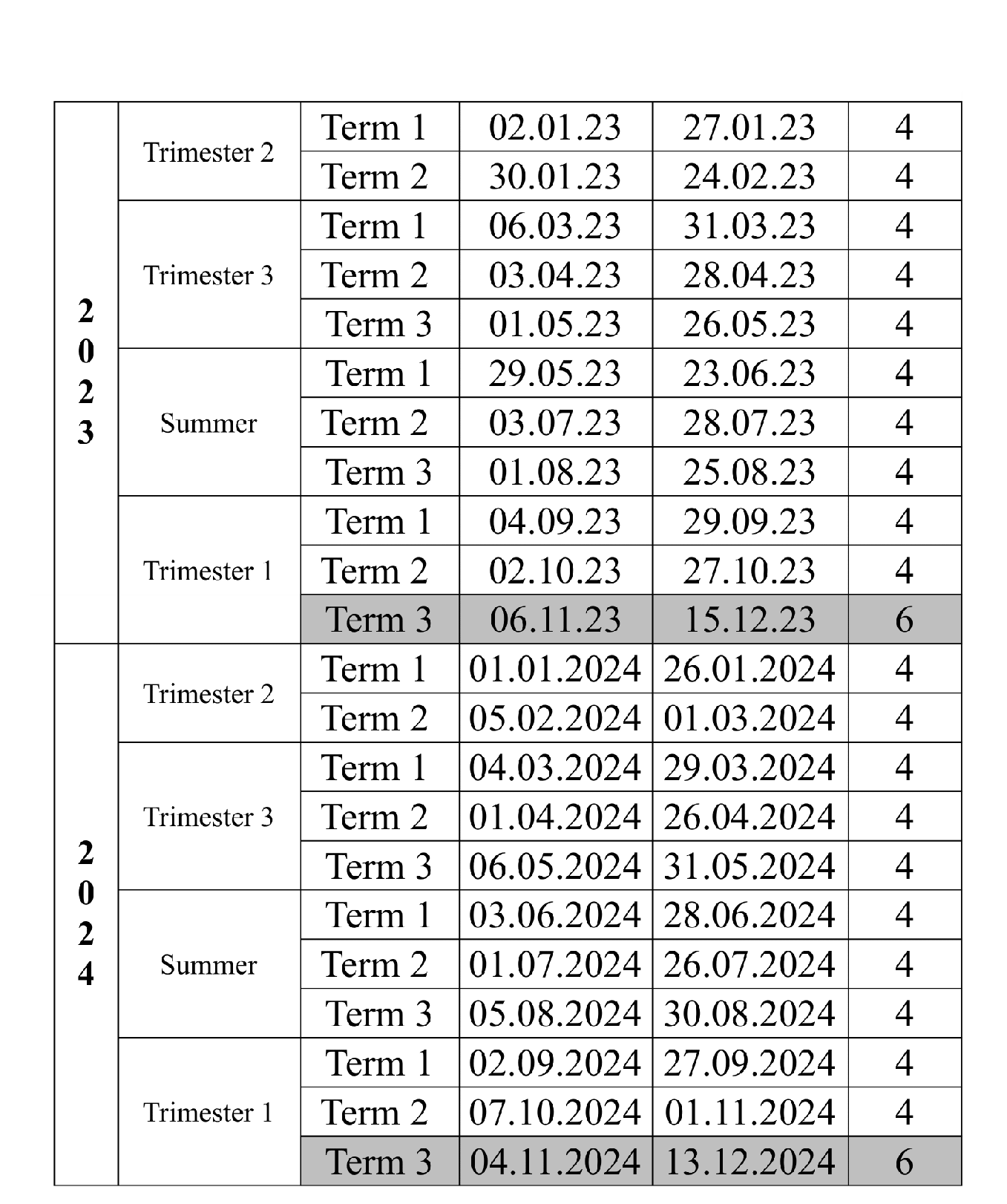 Every student is free to register at the start of a new term in any program they like, MSA (Modern Standard Arabic) or Levantine Immersion. This calendar doesn't apply to the private lessons, as they can be taken according to the student's schedule.
We accept all levels from total beginners to advanced students. Terms are made up of four or six weeks, however students may register for any number of weeks.
Prior to registration, kindly check the course calendar below.
For more information about the calendar and registration, contact us.