The LEVIT team will do everything to make sure that your learning experience with us meets the highest standards in the region. Coming from different Academic backgrounds and nationalities, we represent the diversity of the Levant. All teachers at the LEVIT hold at least a BA in literature or social sciences and most of our staff possess a Master's Degree in fields such as Arabic Literature, Philosophy, Law or History.
At the LEVIT we make sure that all teachers went through an intensive training before starting with us, new teachers always find the support of seniors and our Education Coordinator gives the department coherence and dynamism.
Our team is professional, young, motivated, friendly and ambitious, as former students at the LEVIT will tell you, the teachers build a very strong bond with our students and are always present to assist them during their stay in Tripoli. They will gladly give you any tips you might need about the city.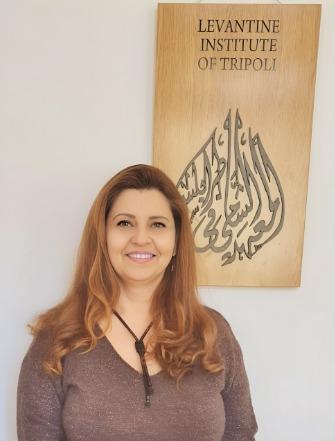 Marina, Director
Marina has been working in the field of educational administration since 2001.
During those years, she held different positions such as school coordinator, student adviser and deputy director. She was also the head of the community of the UWC (United World College).
Her goal for the future is to continue with the amazing success of the LEVIT and make sure that the LEVIT is always a leader of innovation in the field of language education.
She strives to make sure that everyone who works with the institute is part of its success, staff as well as students.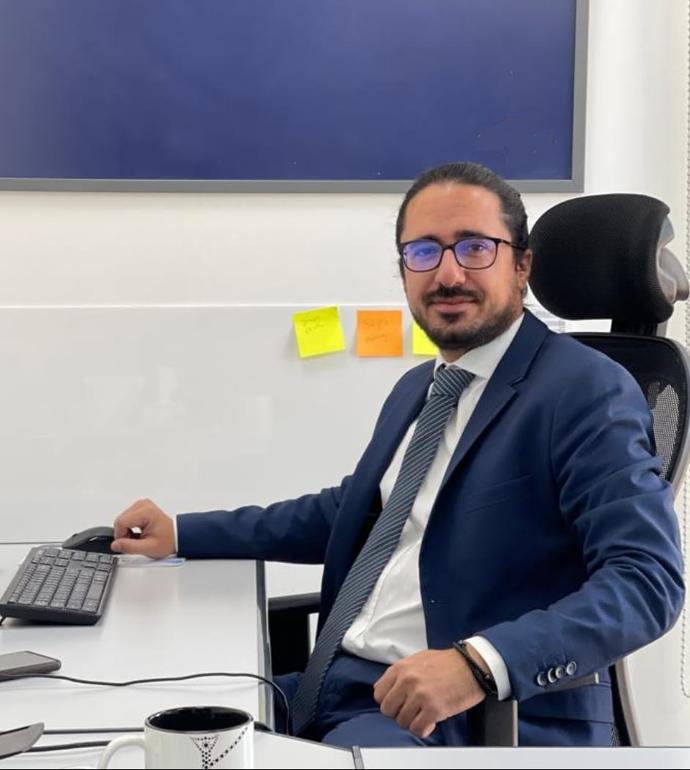 Ahmad, Deputy Director
Ahmad is currently the Deputy Director, he's overseeing our operations in Beirut. With over 16 years of experience in management and logistics, Ahmad brings invaluable expertise to our team. His exceptional leadership and profound knowledge of quality management systems make him an indispensable asset to our organization. Ahmad actively contributes to the cultural and artistic environment in the city, including initiatives like Riwayat Cinema. His passion and dedication to promoting related cultural events further enriches our institute's offerings.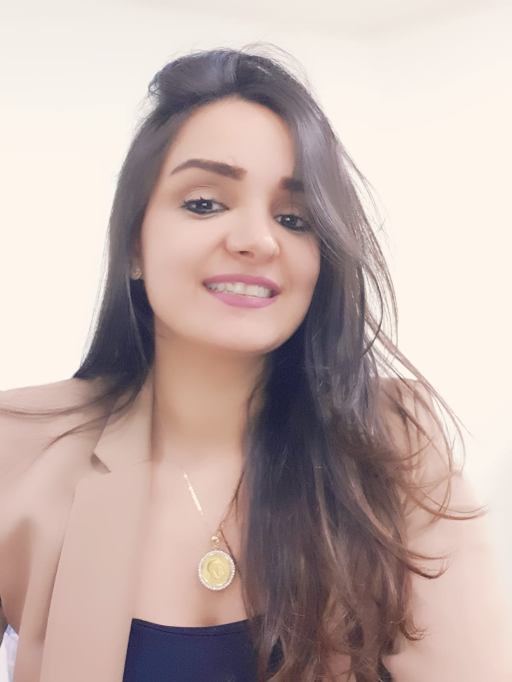 Maya Naouchi , Business development and Digital Marketing officer
Maya is a graduate of Beirut Arab University with a bachelor's degree in communication and electronics engineering. She is a driven and proficient individual with a demonstrated history in B2B sales and project management. Currently serving as the Digital Marketing Officer at the Levantine Institute in Tripoli, she takes charge of the online program and the social media domain.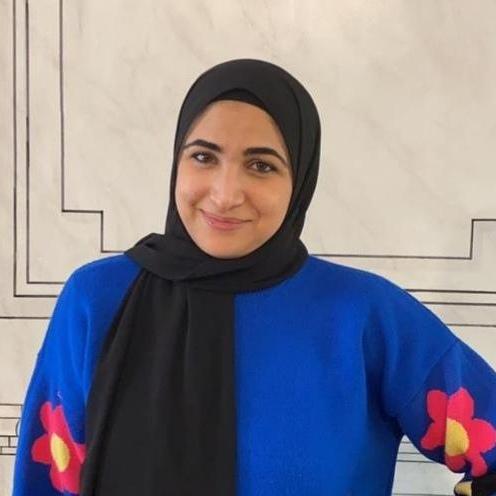 Amani, Teacher
Amani, holds a teaching diploma from the University of Saint Joseph (USJ), a TAFL certificate from IABC Institute, and is currently researching for a master's degree in Teaching and Pedagogical Counselling at USJ. She has vast experience in teaching languages following the most active and up-to-date approaches. Her motto in life is inspired by Goethe J.W, "Everything is hard before it is easy," so she will be there to make your Arabic learning as easy as possible.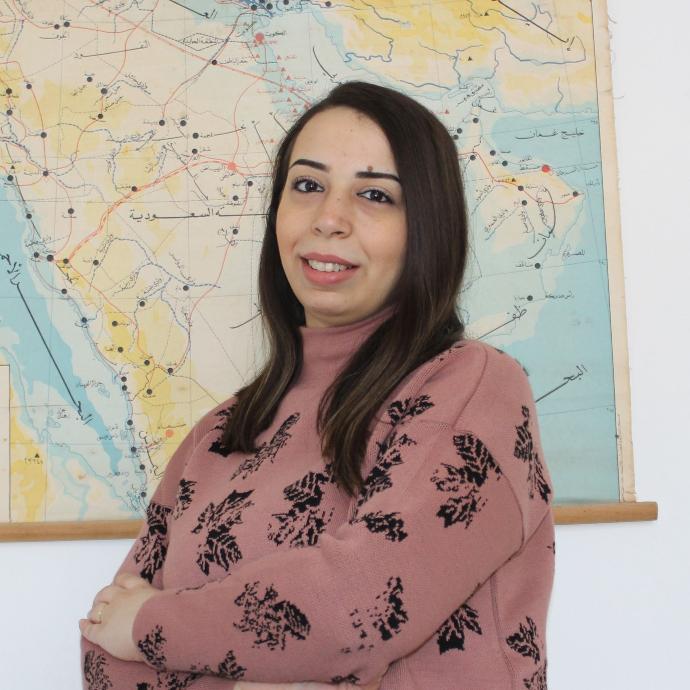 Fatima, Tripoli Language Coordinator
Fatima holds a Master's degree in History and has been teaching Levantine Dialect and MSA for the past 8 years. She has substantial knowledge in international and regional politics, Levantine grammar, local culture and teaching Syrian refugees.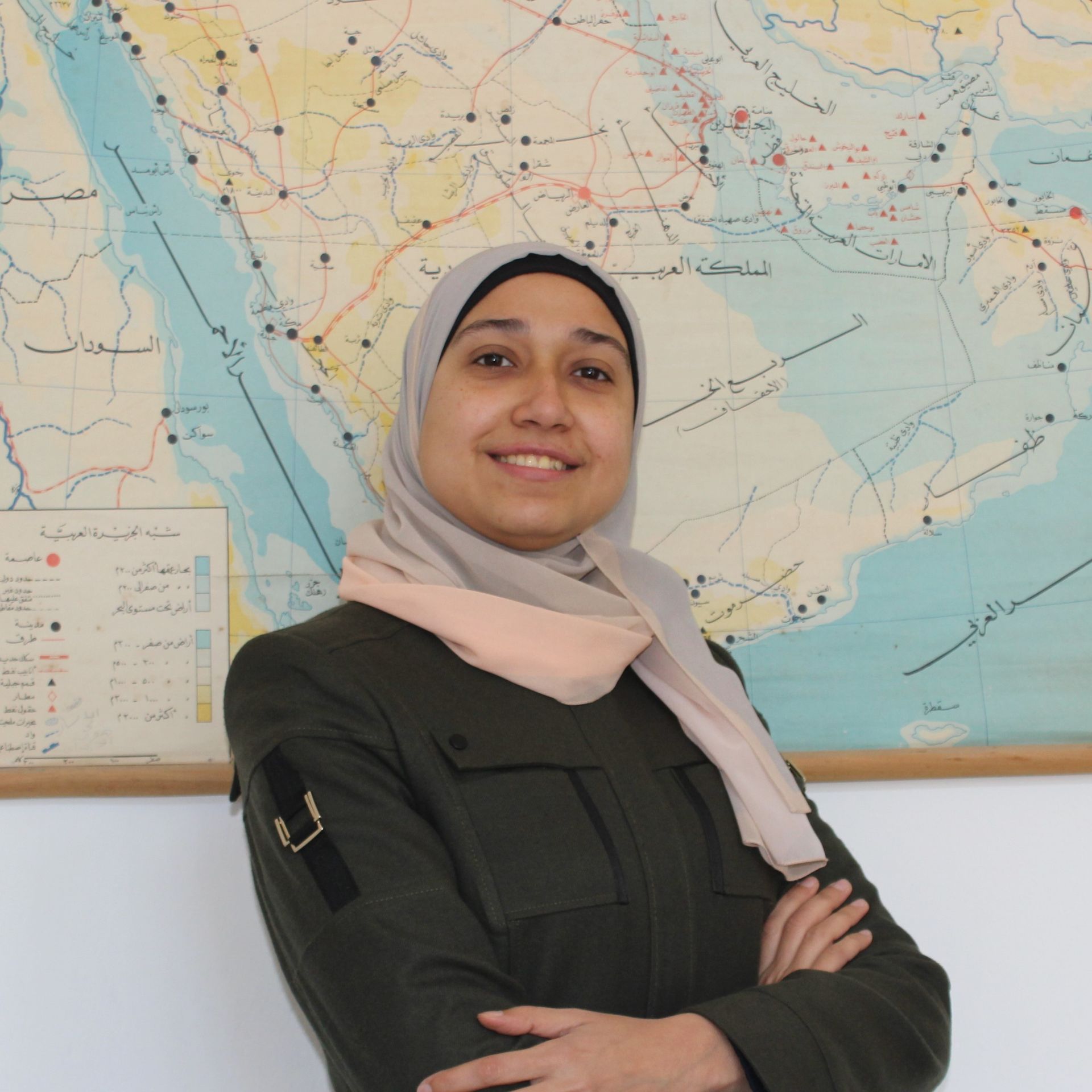 Houda, Teacher
Houda, an Arabic teacher with more than 10 years of experience in teaching, holds a PhD in Arabic Language and Literature from the USJ (Université Saint-Joseph de Beyrouth). Her teaching methods will make learning Arabic with her an engaging experience unlike any other.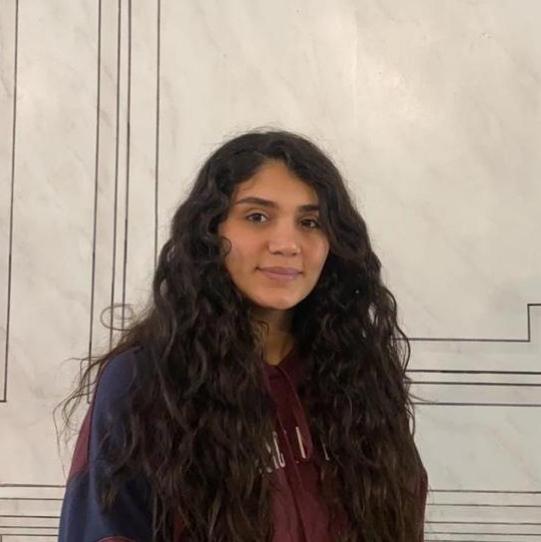 Jamila, Teacher
Jamila, an Arabic Copywriter and Arabic teacher with 5 years of experience. She is currently a student doing a Master's Degree in Conference translation at USJ (Université Saint-Joseph de Beyrouth). Jamila's lessons are carefully crafted to meet the needs of each student, taking into consideration their individual learning styles and abilities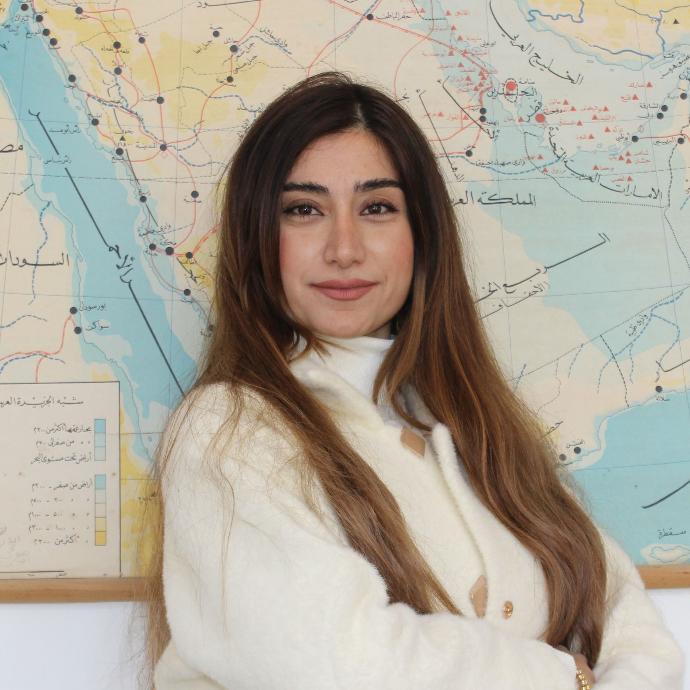 Julie, Teacher
Julie is an Arabic teacher with more than 5 years of experience. She holds a BA degree in Education from the UOB (University of Balamand). She has a unique approach to teaching that will surely make every class you have with her as valuable as possible.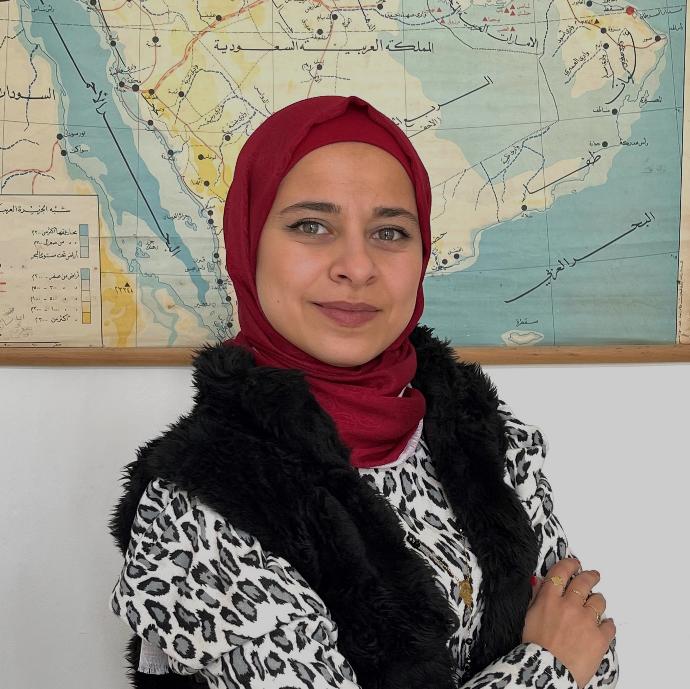 Malak, Teacher
Malak , is our teacher of Modern Standard Arabic and Levantine Dialect and has been teaching with our institute for more than 4 years. She is a certified lawyer in Lebanon and holds a Master's degree in Public Law.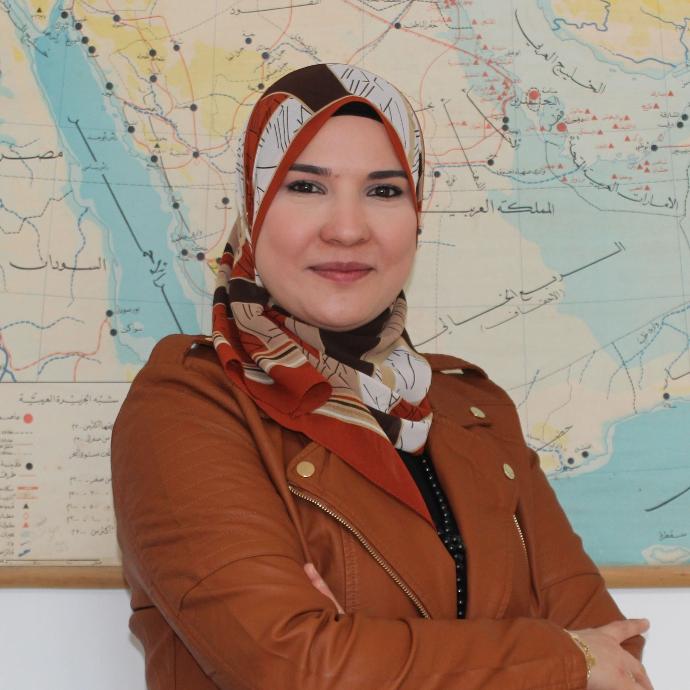 Manal, Teacher
Manal, our Arabic teacher with over 10 years of experience teaching Arabic literature in Lebanon and 4 years Arabic as a foreign language. Manal is a qualified teacher with strong skills in MSA, grammar, and literature.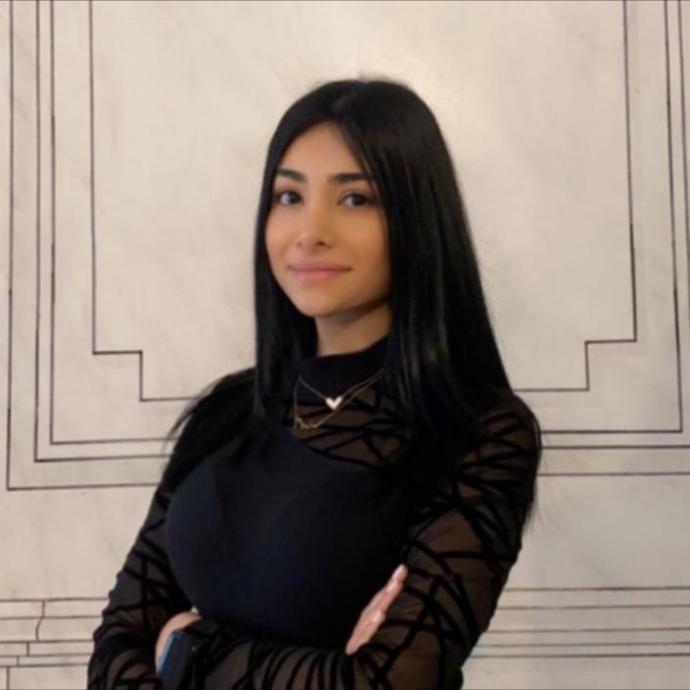 Mariam, Teacher
Mariam, an Arabic teacher with more than 5 years of experience. She holds a Master degree in comparative literature Arabic/ Spanish, Bachelor degree in Arabic language and literature, and Psychology from Beirut Arab University and a Teaching Diploma from Canada, she's also an official member of the International federation of Arabic Language. Mariam has a passion for teaching the Arabic language with a keen to spread positivity and genuinely enjoy teaching and engaging with students.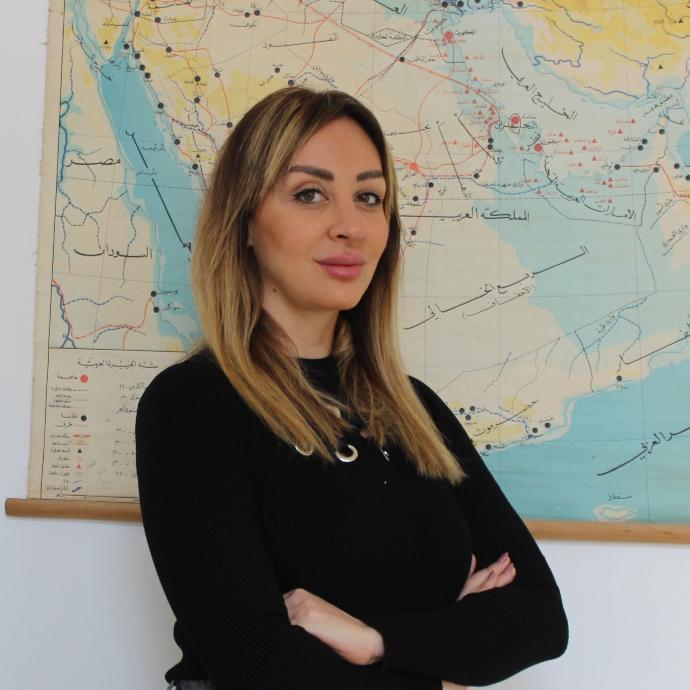 Maya, Teacher
Maya holds a teaching diploma from the USJ (Université Saint-Joseph de Beyrouth) and has been teaching since 2011. With more than 11 years of experience, her creative approach to teaching will surely make any lesson as memorable as possible.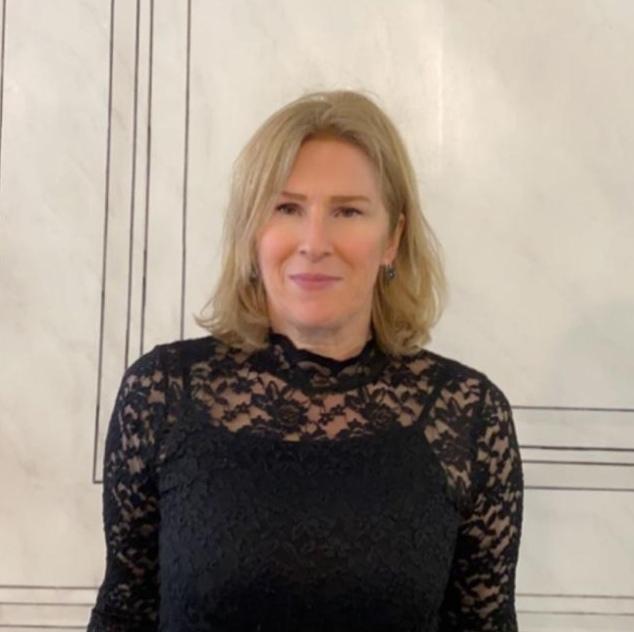 Rouba, Teacher
Rouba, holds a Master's degree in Economic Press, making her an expert in the field of economics and journalism. With over 15 years of experience in journalism, specializing in both political and academic spheres. In addition to her proficiency in Arabic, our teacher is also well-versed in French, having taught both languages for over 10 years. She also worked with several government organizations, allowing her to incorporate real-world examples and current events into her lessons.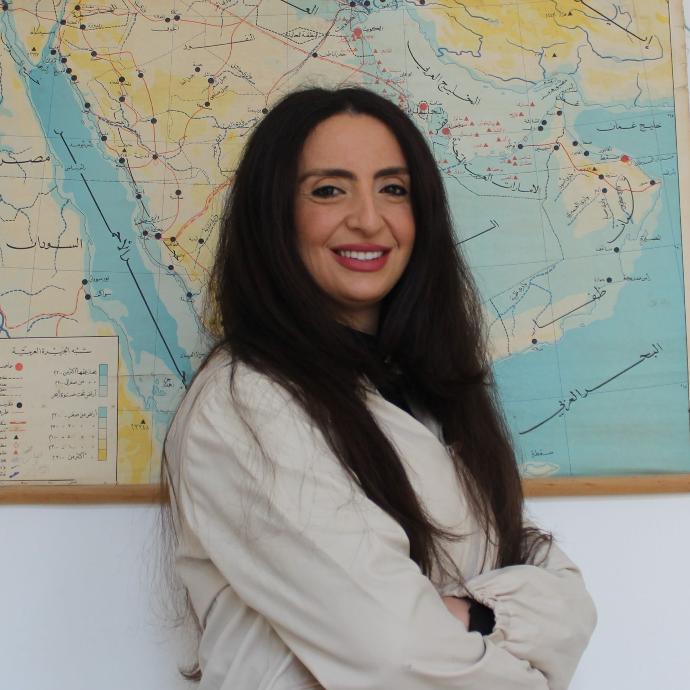 Saida, Teacher
Saida has more than 13 years of teaching experience. She holds a certificate in education science and she is able to communicate with her students no matter what level they are. Her qualifications and extensive background makes her an integral part of our team.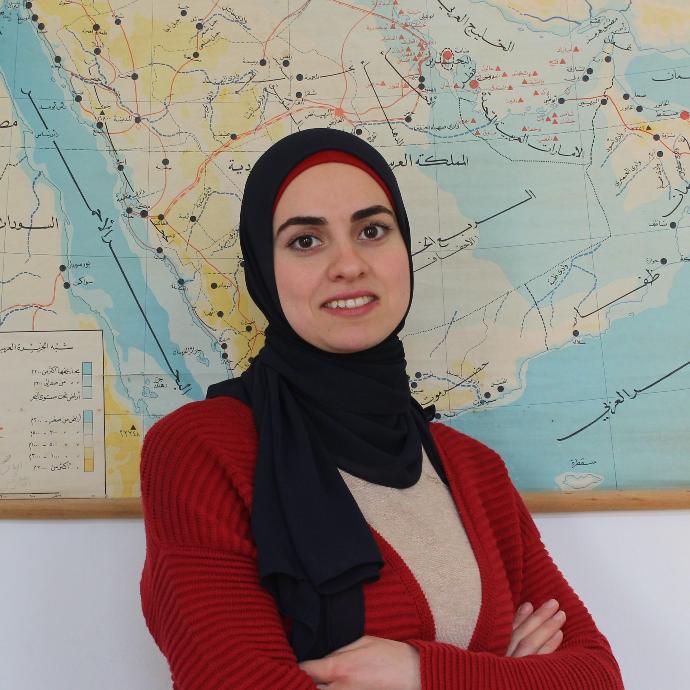 Sherine, Teacher
Sherine, an Arabic teacher that holds a Master's in Arabic literature and has prior experiences working with NGOs and has strong skills in Modern Standard Arabic grammar. Her smile and positivity will make you go through the most challenging part of "qawa3ed" (Arabic grammar).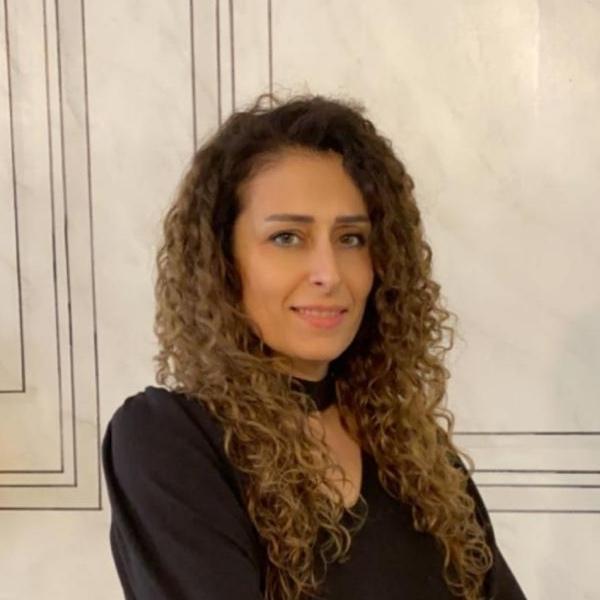 Zeina, Beirut Language Coordinator
Zeina, holds a Master's degree in Arabic Literature. With a deep passion for the language and culture, she has dedicated her career to teaching Arabic to students of all ages. Her unique background in literature allows her to provide students with a comprehensive understanding of the language, its history, and its cultural significance. She also has 5 years experience teaching in NGOs.