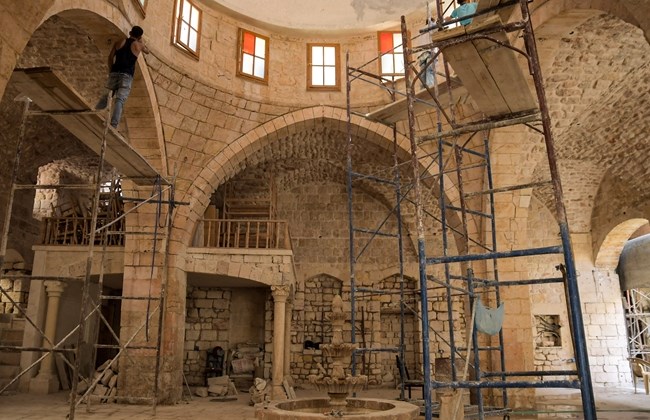 Levantine Press Review - Episode 11 - Week of September 6
Improve Your Lebanese Arabic With Our Press Reviews.

- 5 News Articles Translated Into Beginner-friendly Lebanese Arabic.
- A List Of Keywords For Each Paragraph
- Follow Along Using Our Recorded Audio

Check out our first three episodes for FREE.
Article 1 : West Bank anger boils as Jenin becomes hotbed of resistance

Article 2 : Revived Aleppo souk is empty without Syria's exiled merchants

Article 3 : Iranian fuel will be delivered by truck to Lebanon via Syria

Article 4 : Ration cards not enough to improve livelihoods of Lebanese

Article 5 : From Lebanon to London: Beirut Groove Collective find a new home in the UK capital

Listen To The Whole Episode At Once