Begin Your Journey To Arabic Fluency
With Our Immersive Experience, Available in Modern Standard Arabic and Levantine Dialect
Register below for our classes in the gorgeous city of Tripoli, Lebanon
Click To Watch
Testimony by Kurumi Otake - One of Our Students at The Levantine Institute of Tripoli
Click To Watch

Testimony By Hesham Zakai - Another One of Our Students At The Levantine Institute of Tripoli
`
I finished the Levantine immersion course last term and I really liked it! I learned Arabic much faster and more than what I accomplished after multiple months in Beirut. Tripoli is a great and cheaper city to live in Lebanon and offers you a bit of everything - great food, cultural scene, many opportunities to meet locals and volunteer with NGOs. The Institute is new, they are flexible and help with everything which makes life way easier! And they have excellent and qualified Arabic teachers. Thanks for a great month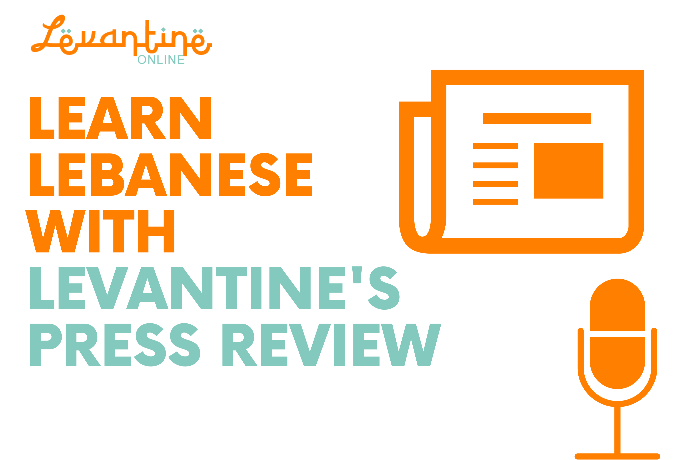 Improve Your Lebanese With Our Weekly Press Review
Featuring fully voiced news articles translated into Beginner-friendly Lebanese Arabic.
Check out the first three episodes for FREE.

A New Episode Every Week, For 4.50 € / Month.
Learn More
The Ultimate Grammar Reference for Levantine Arabic
Featuring 24 lessons all accompanied with their own engaging exercises and activities that will help you fully grasp each lesson.

INCLUDES FREE VIDEO LESSONS !